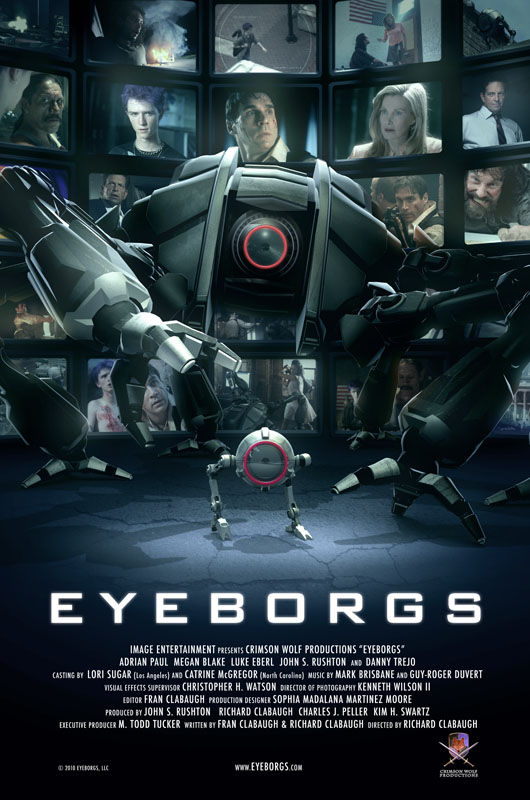 EYEBORGS
Media
The media linked from this site are approved for use by all legitimate media outlets, including print, broadcast and web based media.
Artwork - Including posters, DVD and Blu-ray Box covers, sell sheets, promotional comic book and robot diagrams.
News - Press Releases and Links to News Items
Stills - Photographs including promotional images sized for print (lrg) or web (med or sml). Name indicates size and content.
Movies - Find web size versions of Eyeborgs Trailers as well as Eyeborgs clips from the film and behind-the-scenes content in various sizes and formats. All are pre-approved and cleared for use and may be either directly linked to or downloaded and copied for use on your site in connection with reviews or discussions of Eyeborgs, the film.
We also can provide specilized and custom materials on request.
For More Information Contact:
Crimson Wolf Productions, Ltd.
(336) 945-4010
e-mail: pr@criwolf.com